Ernst Westman – Chairman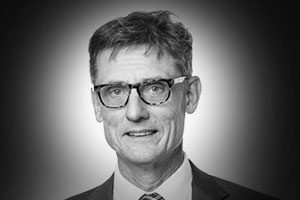 Born: 1957
Education: Masters in Chemical and Technical Engineering, Doctoral Studies in molecular microbiology
Holding: 25 179 shares and another 5 650 shares through close family
Member of the board since 2018
Board of Director assignments:
HiloProbe, Cavadi AB, Astrego AB, Capotainer AB and Devyser AB
Experience:
Ernst has a long international experience of the diagnostics and life science industry and was one of the founders and CEO of Boule Diagnostics until March 31, 2017. He has previously held leading positions within several international Life Science companies, such as Pharmacia, LKB, Biotechnology AB and AB Biodisk.
---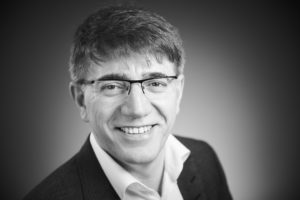 Azad Najar – Board member/CEO
Born: 1968
Education: Medical doctor
Holding: 3 600 564 shares
Member of the board since 2008
Board of Director assignments:
Laprotech AB and Najar Medical and Invention AB
Experience:
Azad Najar is one of the founders of Realheart and is the main innovator behind Realheart TAH. Azad originates from Iraqi Kurdistan, is a licenced doctor and works part time as Chief Physician at the Department of Urology at Västmanlands hospital in Västerås, Sweden. Najar has worked with research and development of the artificial heart since 1999.
---
Susanne Hedman – Board member/Chief Human Resources Officer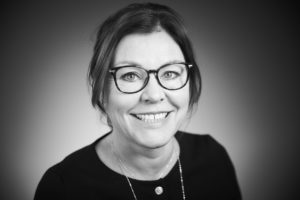 Born: 1961
Education: Engineering and finance
Holding: 126 608 shares
Member of the board since 2017
Board of Director assignments:
Elektro Aros Gruppen AB, Aroseken AB, SUMIKO AB, Elektro Aros Gruppen Holding AB, Sevolve AB, Brf K2
Experience:
Susanne has been involved with Scandinavian Real Heart since 2011 and was the CEO of the company between 2011 and 2014. Susanne was the CEO of EA Gruppen AB between 1983 and 2017 and has a wide experience of developing business models from her board assignments at ABB Industry High School, ALMI Mälardalen, Aroseken AB and Swedbank.
---
Göran Hellers – board member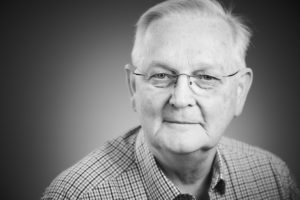 Born: 1944
Education: Doctor of Medicine and Associate Professor in surgery
Holding: 119 173 shares
Member of the board since 2013
Board of Director assignments:
Scandinavian Care AB, Scandinavian Care Consulting AB, Scandinavian Care Holding AB, Scandinavian Care Investment AB, Heller Medical AB, Laprotech AB, Scandinavian Chemotech AB, MDM Medical Development Mind AB
Experience:
Head of the clinical department of surgery at Karolinska Huddinge University hospital, as well as the county hospital of Ryhov in Jönköping. Board member of World Society of Gastroenterology. Secretary of the Swedish Surgical Association. Member of Spris Medical Advisory Council. Member of the board of county data/dialogue/celcius information system. Advisor to the World Bank in reforming the health system in Estonia, Lithuania, Latvia and Georgia.