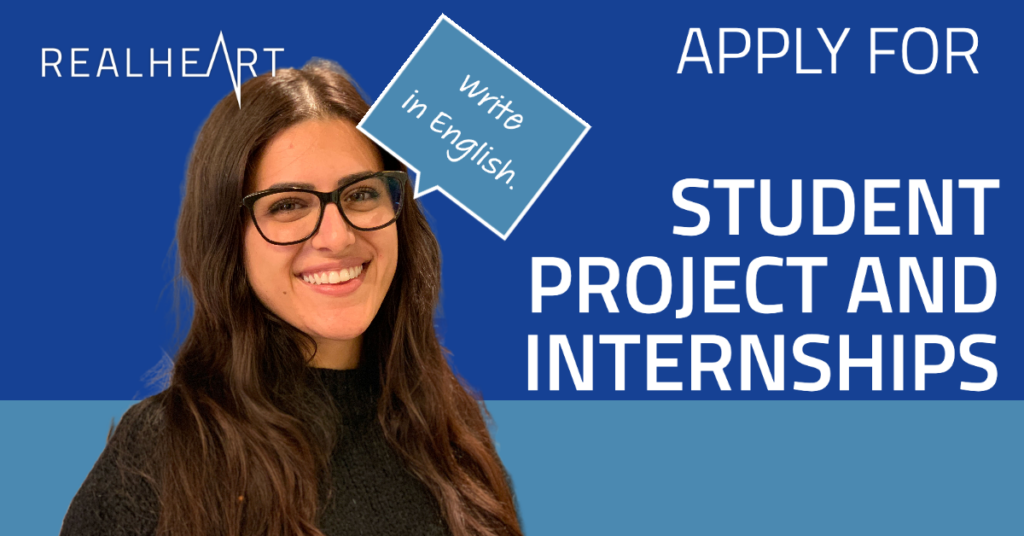 At Realheart, we value our link to academia. It's one way for us to keep up to date with the latest in science. We are passionate about lifelong learning and often gain as much knowledge and insights as our students get from us.
We have previously:
• collaborated with academic supervisors to support final year student project ideas
• hosted M.Sc. students in-house writing their thesis
• offered summer jobs, both physically and remotely
• offered newly graduated students their first job
Working with students is a way for us to find new talent. We always prefer to hire excellent students that we already know over placing job ads in the newspaper.
It is just as important for us as for the student that the matching is right, that the type of project goes hand in hand with the strengths that each student has.
To apply for the Student Project and Internship, please send us:
CV and Cover letter in English.
Preferred start and end date for when an internship or thesis can take place.
Preferred topic(s) of interest / research question for your thesis.
What courses you have completed as well as course grades, diplomas or other relevant competence certificates.
If you need help with finding rented accommodation, tell us your monthly budget and what type of accommodation you are looking for.
Please note that we ONLY review applications written in English. Our working language is English, therefore we can only host students who have excellent English communication skills.
If you are a student, match the above and are curious about Realheart, send us your application to: careers@realheart.se.
Only complete applications (CV, Cover letter, start/end dates, topic of interest, and course grades) will be reviewed.
Heart Hackathon Artificial Heart Competition
Starting in the fall of 2022, Realheart is a proud sponsor of the Heart Hackathon, the first innovation and design competition for artificial hearts. Please note that you cannot work at Realheart and be part of the competition at the same time, but we welcome applications from future students who have been involved in the competition. To follow the competition and apply to participate, please visit the Heart Hackathon website.