Göran Hellers – Chairman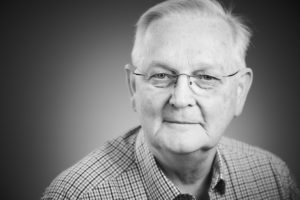 Born: 1944
Education: Doctor of Medicine and Associate Professor in surgery
Holding: 119 173 shares
Member of the board since 2013
Board of Director assignments:
Scandinavian Care AB, Scandinavian Care Consulting AB, Scandinavian Care Holding AB, Scandinavian Care Investment AB, Heller Medical AB, Laprotech AB, Scandinavian Chemotech AB, MDM Medical Development Mind AB
Experience:
Head of the clinical department of surgery at Karolinska Huddinge University hospital, as well as the county hospital of Ryhov in Jönköping. Board member of World Society of Gastroenterology. Secretary of the Swedish Surgical Association. Member of Spris Medical Advisory Council. Member of the board of county data/dialogue/celcius information system. Advisor to the World Bank in reforming the health system in Estonia, Lithuania, Latvia and Georgia.
---
Azad Najar – Board member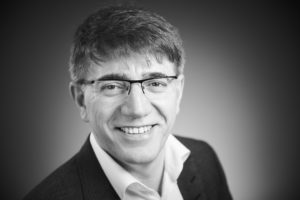 Born: 1968
Education: Medical doctor
Holding: 3 600 564 shares
Member of the board since 2008
Board of Director assignments:
Laprotech AB and Najar Medical and Invention AB
Experience:
Azad Najar is one of the founders of Realheart and is the main innovator behind Realheart TAH. Azad originates from Iraqi Kurdistan, is a licenced doctor and works part time as Chief Physician at the Department of Urology at Västmanlands hospital in Västerås, Sweden. Najar has worked with research and development of the artificial heart since 1999.
---
Susanne Hedman – Board member/Chief Human Resources Officer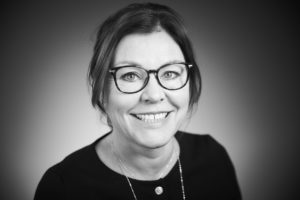 Born: 1961
Education: Engineering and finance
Holding: 126 608 shares
Member of the board since 2017
Board of Director assignments:
Elektro Aros Gruppen AB, Aroseken AB, SUMIKO AB, Elektro Aros Gruppen Holding AB, Sevolve AB, Brf K2
Experience:
Susanne has been involved with Scandinavian Real Heart since 2011 and was the CEO of the company between 2011 and 2014. Susanne was the CEO of EA Gruppen AB between 1983 and 2017 and has a wide experience of developing business models from her board assignments at ABB Industry High School, ALMI Mälardalen, Aroseken AB and Swedbank.
---
Ulf Grape – Board member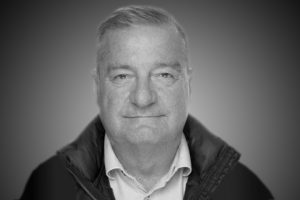 Born: 1950
Education: Licensed nurse and teacher degree in healthcare
Member of the board since 2021
Board of director assignments: The insurance company Svenska Sjö Intressenter AB
Experience: Ulf Grape has more than 20 years of experience in medical devices. Among other things, as clinical trial leader in the pacemaker division at Siemens-Elema and many years as Managing Director for St Jude Medical Sweden AB and Area Director for Scandinavia. He also has extensive experience of board work in the disability movement and has participated in reference and steering groups for the National Board of Health and Welfare and the National Institute of Public Health.
---
Christer Norström – Board member
Born: 1961
Education:  PhD in Technology, associate professor in mechatronics and professor of computer technology
Member of the board since 2021
Board of director assignments: Prindit and Västerås marknads- och näringslivsaktiebolag
Experience: Christer Norström has extensive experience from the academic world, large-scale industry and startups, including as CEO of the world-leading research institute RISE SICS and as a co-founder of two startup companies. He is currently CEO of ABB Industrial Highschool and is a member of the Royal Swedish Academy of Engineering Sciences.